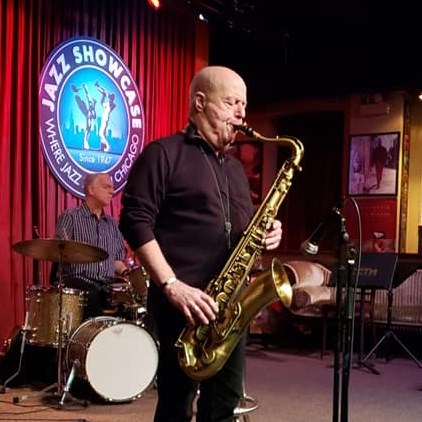 Mark Stephen Colby, 71, of Aurora IL, passed away on August 31st peacefully in his home. He was born April 18th, 1949 in Brooklyn, NY.

We'd like to honor his legacy with the countless memories he has left us with.
Jeremy Kanh's Tribute
Chuck Miller
"The first time I was lucky enough to hear Mark Colby play was in a saxophone masterclass at Elmhurst College when I was 13. His incredible passion and musicianship instilled a lifelong passion for jazz which I will be forever grateful for. Mark has been a generous teacher and musical influence in my life. Thank you for your kind legacy and your 'huge sound'. This clip is from a performance at the Jazz Showcase on July 17, 2018."

Vandoren
Everybody at DANSR and Vandoren is saddened by the passing of our friend and inspiration Mark Colby. Mark was the kindest and most supportive person. He was a master with the saxophone as he was a teacher and mentor to so many.
Rest in Peace dear friend, the world will not be the same without you. Thank you for this beautiful portrait, James Korn.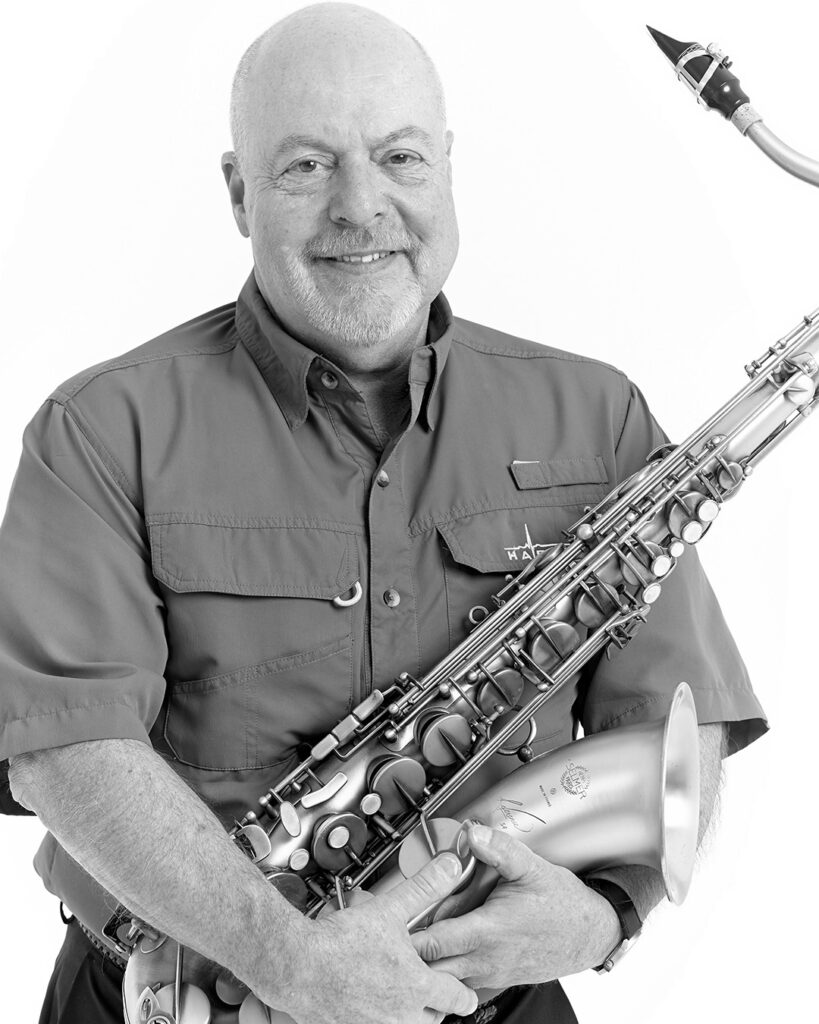 Jeanne Weinkle
"Mark and I were old friends from University of Miami days. I was over the moon to reconnect with this beautiful man again in Chicago when his name popped up on the Chicago Jazz Festival program. I reached out and got back the loveliest of replies. I was so fortunate to hear him play on a regular basis and more so to call him my dear friend. His kindness, gentle demeanor, big heart and sweet soul drew us all to him. A true Mensch.
It has been said in every way that his musicianship and talent were stellar and I, too, am telling the world. I moved to Colorado in 2012 but we stayed connected and I saw him every visit at Catch 35 in the city. I feel his life force strongly now and know I will always. Sending MUCH LOVE to his family."
"Mark, you instilled in me the importance of finding my own sound. You were endlessly encouraging as I searched for it, supportive as I learned how to apply it, and always interested in hearing about where that journey was taking me. I'll always remember sitting around a bonfire with you, Jarod, and my dad, and our trips to Babbitt to continue the quest for the perfect sound.
The dignity and class with which you carry yourself is an example to everyone in this business, and your personal and musical warmth is beloved by all who know you. Thank you for your guidance and for sharing with me your knowledge of the saxophone and your passion for the beauty of music and life. Love you, Mark." - Nick Mazzarella
"Since the first time I heard your playing when I was releasing your album with Origin 12? 13? years ago, I've been a fan - and was always so honored to hear you play, and deeply touched when you'd come out to hear me. Somehow you were never too busy for little people like me and that speaks volumes!" - Chad McCullough
"Mark is such a ray of sunshine and light! I am an Elmhurst College grad, but of the vocal and not so much jazz variety, so unfortunately, I never had the opportunity to be Mark's student. But what surprised and delighted me about Mark was that he always greeted me warmly, talked to me and cared for me just as if I was! both in my years at Elmhurst and at reunions at the Illinois music Ed convention. I always feel valued, loved and encouraged when visiting with and thinking of Mark.
When I imagine and hear of how much MORE impact he has had on the people that actually got the privilege of working with him and being his close friend or family, I am overwhelmed at how simply amazing it must be! Mark, thank you so much for your love and care to everyone who encounters you. You have quite a legacy that I will keep with me. I am praying for a miracle, but also for peace and comfort. You are so very loved." - Jessica Cross Tatevosian
"I don't get on Facebook much anymore, but when I heard about Mark's passing I felt it was appropriate to express my feelings about what Mark meant to me in my life.
My father, a big jazz music lover, took me to an outdoor Maynard concert in Oak Brook IL in what I believe was about 1973-74, soon after I started playing trombone in 5th grade. The band was fantastic as one would expect, but I distinctly remember driving back home after the concert and telling my dad that I thought the lead saxophone player was really something special and remember telling him that 'I think he will really be a famous musician some day.'
Little did I know that I would cross paths with Mark as a fellow musician 25 years later in Rob Parton's big band in Chicago. Many charts I arranged I would intentionally insert tenor solos and feature numbers so that Mark would play them. Likewise with many CDs I wrote arrangements for vocalist Jean Laughlin. Mark was an integral part of so many wonderful experiences I was a part of in the recording studio.
Safe to say that Mark not only became a famous musician as I predicted back in 5th grade, he was a stellar human being that touched the lives of countless other people along his life's journey. I'll miss you Mark, and thanks for being a big and positive influence in my musical and personal life." -Jim Martin
"We're so sorry to learn of Mark's passing. He was always so much fun to talk to, and his music could transport you to another place.
A few years ago, it literally did that for me.
I was driving to a rural property that I've been to many times, while listening to one of Mark's CDs. His amazing, beautiful, emotional, delicate playing completely captured my attention. When the song ended, I found myself on a small road, surrounded by corn fields. No idea how I got there.
Mark's music is that powerful. Love you and miss you Mark!" -Ken and Ana
Godspeed, dear brother Mark. Thank you for your warmth and kindness. We trust you have been met by incredible Love and Light. My deepest condolences to the Colby family. -Marc Berner
"Listening to Mark's music as I write. Such a gift. So sorry for the family's loss, the loss to his friends and the loss to the music world."  -Elizabeth Ley O'Brien
"RIP maestro. I didn't know you hardly at all, but I was in awe at your mastery. When I would be in Chicago on business I'd try to drop in where you were gigging and you always acted as if you remembered me from the U so many years before. Be at peace and know you are missed."  -Al Hospers




Hal Tsuchida
"Mark, I saw you for the first time when I was at Roosevelt University about 20 years ago. At that time, I couldn't play jazz. I still remember when I played with you for the first time. That was in a class room at DePaul. You were giving a lecture and called "You and the Night and the Music" and other piano players didn't know it, but I knew, so I played. I could hear you were playing some pentatonic ideas over Cmaj7. In the middle of my solo, you asked the rhythm section to drop all the sudden, so I played just solo. I remember all this today, and everytime I play You and the Night and the Music, I remember you. Also, it was great to play at a concert with the DePaul ensemble and you. I remember we played the rhythm changes then.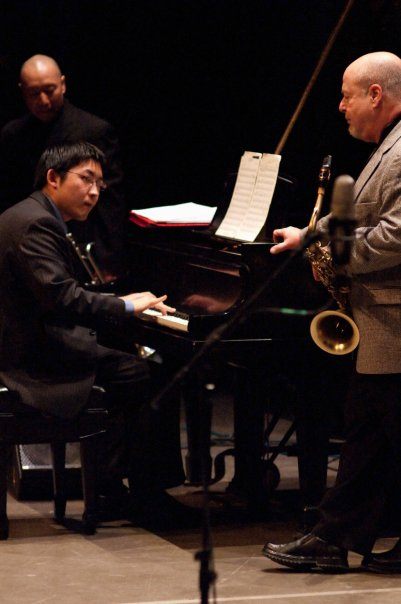 Aubree Collins
"I will miss you tremendously Mark Colby. The world lost yet another beautiful and talented soul.
It was an honor to have made music with you."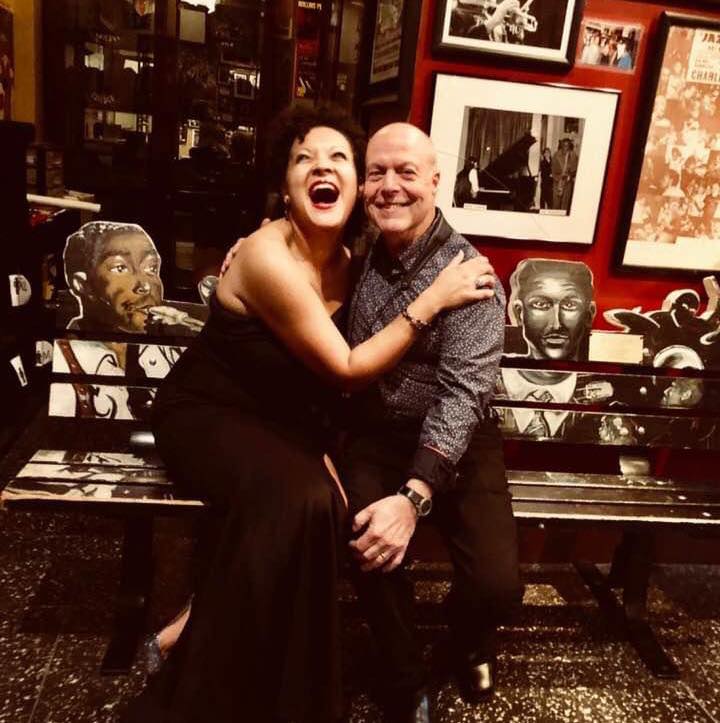 Bob Lark
"It's said that one is fortunate to have a few true, dear, friends during a lifetime. Mark Colby nurtured more true, deep friendships than anyone I've known. My heart goes out to his family, whom he deeply loved, and who have loved, cherished and cared for him.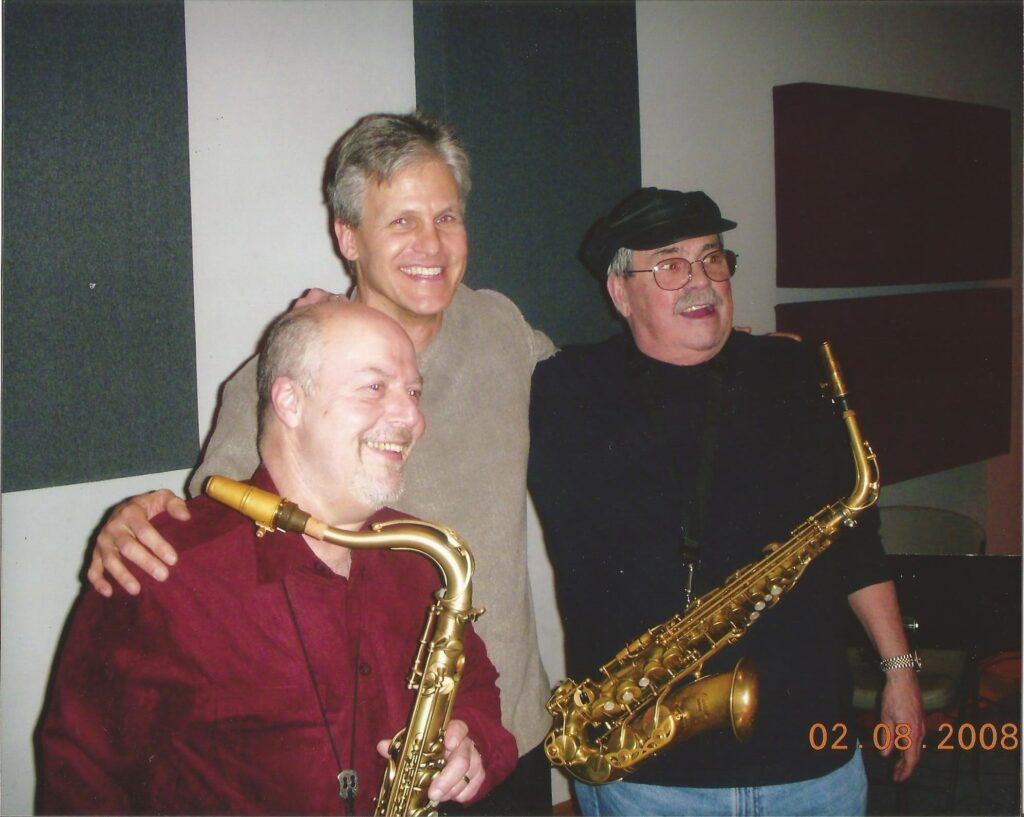 Among my fond memories of Mark is a recording session that included some of the finest people and musicians that we've known.
RIP, dear friend - I deeply miss and love you."
Lewis Achenbach
"Working with Mark Colby has always been an easy dream. He's a generous man that plays from the heart. Much love and respect."
Amy Redmond
"One of the best things about going to Midwest was knowing I'd see you and your smiling face. You are kind, caring and our lives are all better for knowing you. Wishing I could give you one more hug and hear you play one more time right now. Sending all of my love to Mark Colby and his family."
"Mark ...thank you for so much...all of life's lessons. I Love You!" -Jim Kaczmarek
"Mark, it was a pleasure meeting you, learning from you, and hearing you play the music. You've left a significant mark in the world and we will miss you. Rest In Peace." -Myles Tate III
I had the pleasure of playing with Mark several times. He was a special player and a great person. My deepest condolences to his family and friends. -Drew Delneky
My heartfelt condolences to the loving family of Mark Colby. My heart weeps with you. Your Husband and Dad was a great man. He was a world class musician who thrilled all who were lucky enough to work with him. His music was phenomenally gorgeous and his beautiful soul shone through his amazing music. He was a truly wonderful man.
May he rest in heavenly peace. -Carole March Vito
Rest in Peace Mark! You'll be missed! It was a huge honor to play with you! -Maurizio Rolli
"Mark Colby, I wasn't ready for you to go. I loved our conversations between your sets at Catch 35 on the quiet Saturday nights. You were so interested and interesting and always ready to talk about anything musical and just as much about life in general. Your family were all so nice and I enjoyed meeting them on multiple occasions. Now when I listen to your recordings, they will mean ever much more to me, especially your CD "All or Nothing at All" which was exactly the way you chose to leave us. Rest in Peace Mark." -Thomas R Royal
"Rest In Peace, Mark. Wherever your spirit is now, I hope you know how much you touched all the people around you. Their testimonies about you make it obvious you were a true force for good." -Joel Frahm




Madge Opolis
"You have made such a mark in all of our lives and in the world. Your immense love for your family and friends, your enormous talent, your humor and wit. So many amazing memories to cherish. These are from one of mom's photo collages (they always had the most pictures of you because you are her special, beloved baby brother). I love you."
Ainsley Klug
"Mark, I know I didn't know you when this photo was taken, but I loved finding it in the files at the Showcase. My thoughts are with you and your family during this difficult time. I always smiled knowing when you were coming to the Showcase. You are part a wonderful group of people that has helped this place feel like the home it is. Thank you for that. It won't be quite the same without you."
Gordon Johnson
"Thinking of you & sending love. Finally found this picture and wanted to post it. It's one of my favorite shots from back in those days. I'm guessing you have this one, but wanted to put it up for everyone to see. Thanks Mark, my dear friend & brother."
Chris Madsen
Hey Mark. Remember when we met at the Kraft macaroni recording session at CRC in '97? I was still in high school and you were so supportive to me. I remember it like it was yesterday. I was so impressed with you and you've helped to guide me along my path since then. I love you and want to thank you for everything--all the jokes on and off the bandstand, showing me what style on the tenor really is, and your humanity.
David Drubin
Jeremiah Kramper
Mark, this was December 2019. It was an honor to see you playing here and to have you work with my students over the last number of years. Thank you for your inspiration and dedication to the art form.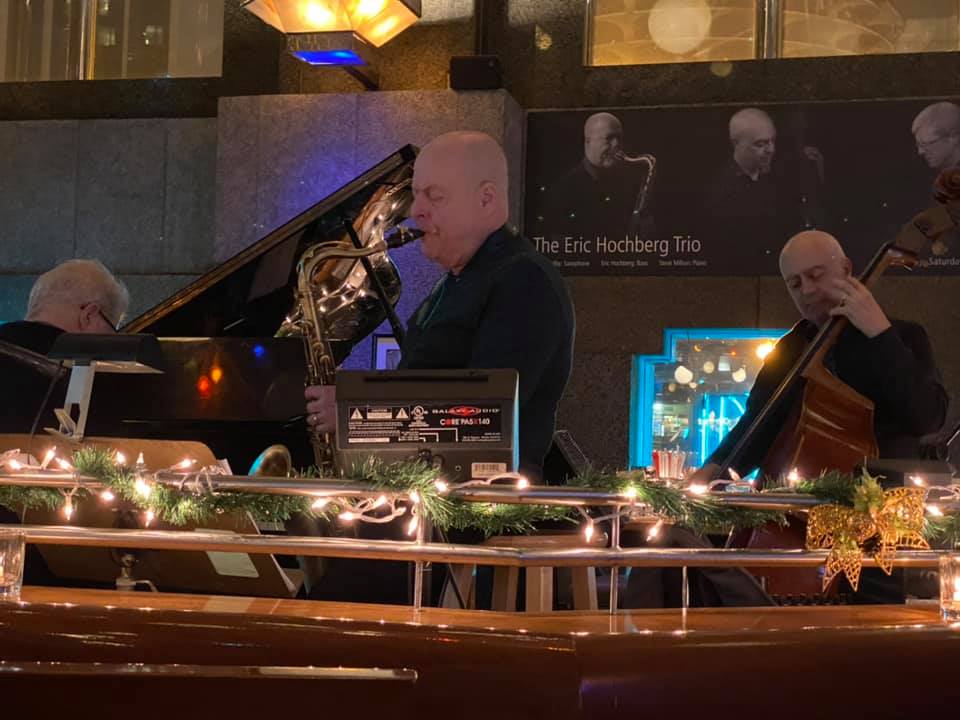 "Mark, I just picked up my first private saxophone student in about 15 years. He listens, practices, takes notes, and has a beautiful tone (Mayo Tiana got him started, then passed him on to me). In our first lesson, I told him about you and the profound impact you had on my life and on the lives of so many other musicians here in Chicagoland, and beyond.
When you and I last met, at the 2018 Vandoren studio holiday, you looked me in the eye and asked me if I was sure I that I wanted to become a teacher. I didn't have a good answer for you then, but I do now: CANNONBALL ADDERLEY WAS A BAND DIRECTOR, TOO!
Love you madly, miss you terribly, and am looking forward to seeing you and Frank reunited and performing once again at Joe Segal's jazz club in the sky!!! Peace." -Yaron Benyamini
"My sincerest condolences to the Colby Family. I first saw Mark perform with Maynard Ferguson at Montebello High School in 1978 just after the Conquistador Album was released. His Tenor playing was a big impact to my switching to the same instrument. He helped shape so many of us we will always be grateful for him. Thank you for sharing him with all of us." -Patricio Beltrán Saxofonista
"On behalf of the entire Conn-Selmer family, I would like to express our sincere condolences to Mark's family and friends. We are saddened beyond measure to come to realize that one of our most loyal and gifted artists has just left this planet. Mark was a Selmer artist for years and supported the brand with all his heart and skills.
But what we have lost is still irrelevant compared to what his loved ones have to cope with during these days and weeks to come.
Please know that we are praying for you and hope that you receive the comfort and consolation which every human soul longs for when a friend, father and husband is gone and we are left behind. Rest in peace, Mark!" -Markus Theinert
"I'm very sad to hear about this. I'm grateful for the time I was able to share with you. A truly kind, fun and considerate soul... You will not be forgotten. R.I.P. Mark." -Rocky Yera
"Mark- You leave us with a ton of friends and love and fond memories. Sorry to see you go. Godspeed to the next life." -Jeff Holck
"Thank you Mark Colby for the many things you gave freely of in our lessons- your deep love and enthusiasm for the music, your humor, honesty, and humility. I still clearly remember our conversations about Gene Ammons and Sonny Stitt, Dexter Gordon and Stan Getz, Max Roach and Steve Gadd. I remember and treasure every compliment and suggestion three decades later. You encouraged me to be myself, to figure out my own path, and made me feel like my contribution was meaningful before I had any clue what I was doing. You were also unfailingly honest- often hilariously so- about the music business, and your observations both helped prepare me and still give me some perspective when things (inevitably) go wrong. In those lessons you had a real gift for perceptive, insightful criticism- of my playing, of something we were checking out, or even turned on yourself- that was never unkind, just real, and again tempered by humor and compassion. I hope I can give those same gifts to my students, and I hope you are resting comfortably at home with your family. Best wishes from ours." -Geof Bradfield
Craig Denny
"You had to pick now, huh? I've been commenting, liking, loving...even using the caring emoji...but I'm sad. Mark Colby, you are one of my musical parents. I learned how to play from you. Hell, I bought your father in law's tenor from you! (That Horn was a MF btw and I still kick myself about selling it). Most of all, I learned how to be a professional musician from you.
I've moved on from playing full-time and even moved on from representing Selmer, but that didn't stop you from teaching me. About 3 years ago, I got a call to sub on a gig while in Chicago for a trade show and turned it down. You...not happy.
Next day at the trade show you came up to me and asked why I didn't play the gig. I threw out some nonsensical bullshit about not playing much anymore and you game me the look and said the following, verbatim: 'Just because you don't, doesn't mean you can't!'
And he was, and is, right. Mark has no reason to give two shits if I was on the gig but he did. He always did. He taught generations of us how to act, how to play, and how to pass it on.
Mark, I hope you get to read this and I hope you know I love you like a father. You mean the world to mean and Audrey. Until you can't anymore, keep fighting like hell. And when you can't, please know you did a fucking awesome job. As a father, as a teacher, and as a man." Love you, Craig